Come along to a Work Party!
Summer is the time to introduce your friends to RSC Membership, and as part of their membership application, they'll need to do two work parties.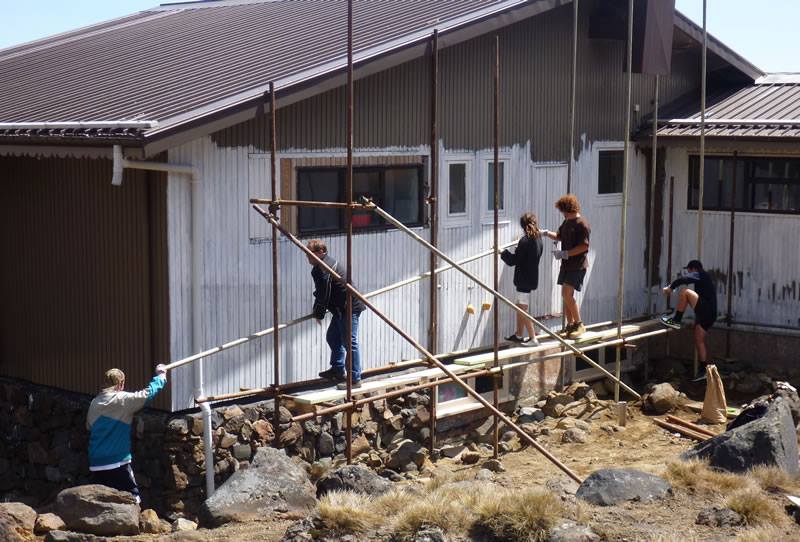 It's also the time that those of us responsible for maintaining RSC's four buildings on the mountain need to get started on all those jobs large and small that need doing.
By starting in January we hopefully have the weather to ensure that we get our outside projects done.
If you're not joining RSC or introducing friends, we'd still like you to consider coming along to a work party, we really need club members' support to get these important outside jobs done.
Children are welcome and are encouraged to come. Why not attend a work party and then stay on in the Chalet or at Turoa and take advantage of DOC's Summer Activities Programme (see link below) in the National Park!
Ring or email the Office to register what dates would suit as numbers are often limited.
Check our Calendar to see what dates would suit!