The Haensli Cup will be held on 20 August 2022
The Haensli Cup is a race to find the fastest man and fastest woman on Mount Ruapehu. It has been hosted by The Ruapehu Ski Club for the last 40 years and is arguably the top interclub race at Whakapapa.
Registrations will be taken at www.haenslicup.org.nz
The Haensli Cup is named after Walter Haensli, a former Swiss ski champion. He lived at The Chateau and worked there as the head ski instructor for 3 years. Walter is one of the early pioneers who helped set up Ruapehu Alpine Lifts.
Anyone can enter this race as all racers are entered as individuals. Team results for the interclub competition are derived from the four fastest times from a club, in a particular category, with at least one woman's result having to count.
RACING RESULTS
For the latest racing results click
here
.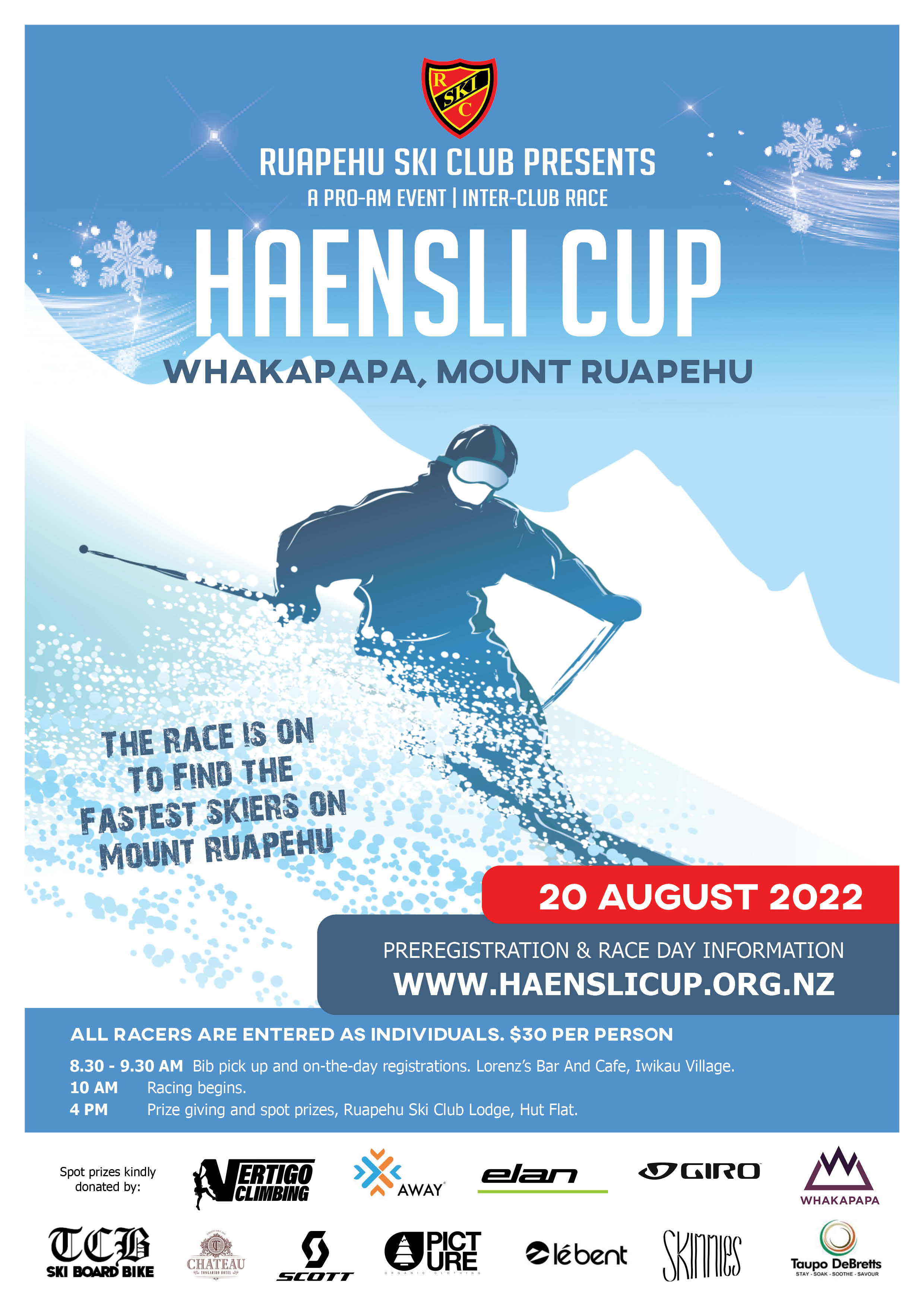 Categories:
Junior < 17 years as at 1 January
Open - Open to all ages
Master > 40 years as at 1 January
Snowboard - Open to all ages
The prize giving for competitors, held at The Ruapehu Ski Club Memorial Lodge on Hut flat, is a highly popular event. There are major sponsors donating several thousand dollars worth of prizes to be won. Just by entering this event you are eligible to win a prize.