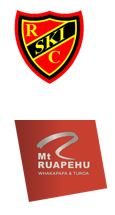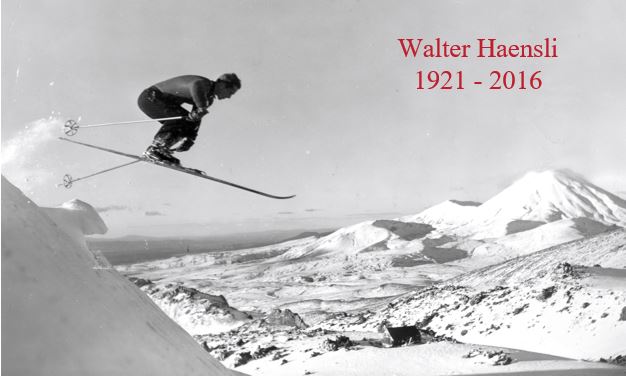 A Memorial to Walter Haensli
Sunday 21 August 2016
Knoll Ridge Café 5pm – 7pm
Please join us for a celebration of the life of Walter Haensli, life member of RSC and co-founder of RAL.
Nibbles are provided. Beer and wine are available to purchase.
Karen Williams will be giving a presentation of Walter's life.
A candle torch procession down the Waterfall Express will conclude the evening.
If you would like to take part in the candle procession you MUST pre-register. Tickets for this will be issued and can be collected from the Snow School office between 9am and 3pm on Sunday 21st.
Please email liza.fitzsimmons@gmail.com or txt 021 454 801 to register.
No Ticket = No skis
All procession participants must be competent skiers. All skiers must wear a helmet. Limited numbers. Candle torches will be provided.
The Rangatira and Waterfall Express will open at 5pm to take celebration participants to the café. And return them to Top of Bruce at 7pm.
In the event of bad weather, the ceremony will take place at Lorenz's.
What is Ski for Life?
Ski for Life is a Community Project now in its fourth year that teaches great 14 year-old kids who would never have otherwise had the opportunity, how to ski. A group of 15 boys, accompanied by 15 hosts head to Mt Ruapehu during August for three days of skiing and living on the mountain.
Surprised by their success in mastering skiing, the students discover themselves newly. The completely foreign alpine environment is at the same time stunningly beautiful, harsh and unforgiving.
The generosity of the project and the passion for the mountains that the hosts share all come together to have the students see themselves in a different light. In short, the project is about having people see just how awesome they are – hosts, students, supporters and sponsors included.
How is Ski for Life funded?
The project sees 15 adult members and friends of Ruapehu Ski Club each "adopt", pay for and teach a 14 year-old student to ski over the three days. RSC donates the students' food and accommodation.
SnowCentre New Market generously donated gloves, helmets and goggles - which are now in their fourth year of use, and each year provides rental ski equipment and their van for the trip. Ruapehu Alpine Lifts, the company operating Whakapapa ski area, provides enthusiastic support and some RSC members sponsor individual students.
How did Ski for Life come about?
The concept was built on the opportunity created within the ski industry of the enormous and unused infrastructure being all but unused in the midweek. For four years local Ponsonby School has worked closely with the project in an extended pilot.
What is the long-term goal?
Ultimately, the vision for the project is to expand across multiple clubs on Ruapehu, then across many mountains and maybe one day to provide a framework to be duplicated internationally.
Keen to get involved or know more?
Keen skiers and boarders (club members or not), who have some interest in finding out more about participating in this project should contact either Sheryl at the Office, or by emailing
skiforlifenz@gmail.com
.
Donations of good ski clothing and equipment along with donations would be gratefully received and will be used to give more great students the chance to see how awesome they already are.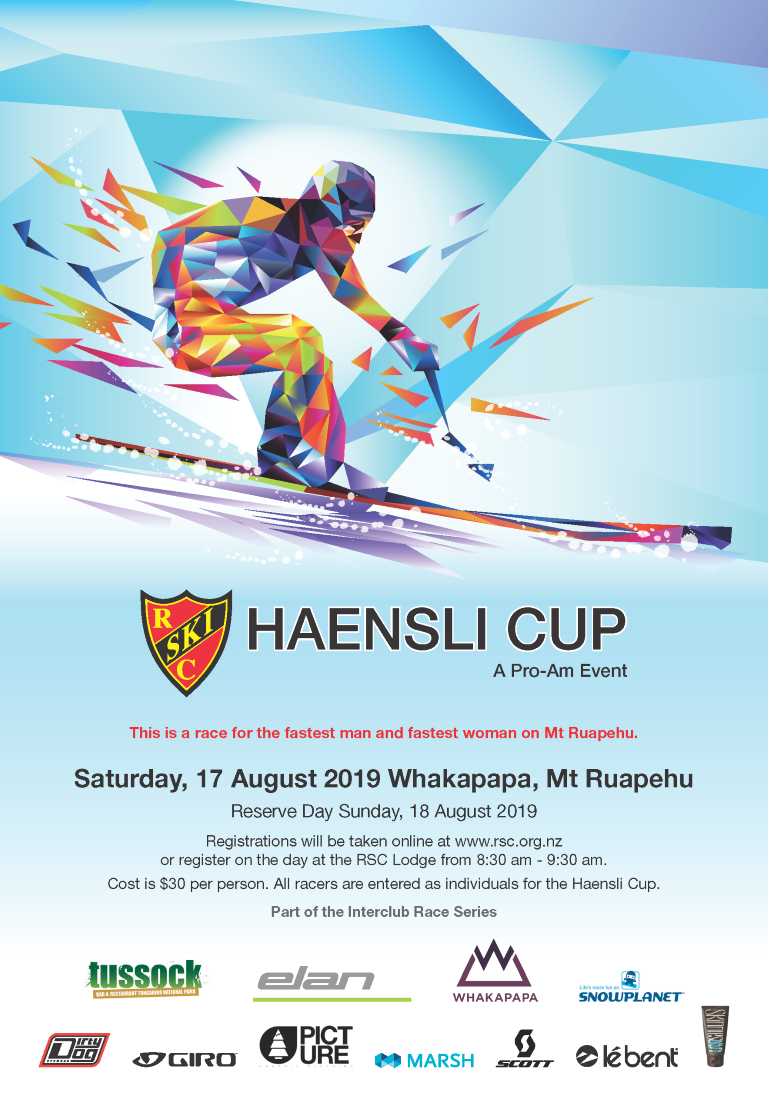 The Haensli Cup is a race to find the fastest man and fastest woman on Mount Ruapehu. It has been hosted by The Ruapehu Ski Club for the last 40 years and is arguably the top interclub race at Whakapapa.
The Haensli Cup is named after Walter Haensli, a former Swiss ski champion. He lived at The Chateau and worked there as the head ski instructor for over 16 years. Walter is one of the early pioneers who helped set up Ruapehu Alpine Lifts.
Anyone can enter this race as all racers are entered as individuals. Team results for the interclub competition are derived from the four fastest times from a club, in a particular category, with at least one woman's result having to count.
Categories:
Junior < 17 years as at 1 January
Open - Open to all ages
Master > 40 years as at 1 January
Snowboard - Open to all ages
The prize giving for competitors, held at The Ruapehu Ski Club Memorial Lodge on Hut flat, is a highly popular event. There are major sponsors donating several thousand dollars worth of prizes to be won. Just by entering this event you are eligible to win a prize.
ONLINE REGISTRATIONS ARE NOW CLOSED. OFFLINE REGISTRATIONS AT LORENZOS TOMORROW MORNING.

Subcategories